---
Offices for sale
US$ 214,000
OFICINA EN LINCE ZONA COMERCIAL
Lince, Lima, Lima
Office 2nd. 119.03m2 independent floor consisting of: reception, meeting room, manager's office, cubicle area, passageway, file and waste bin, kitchenette-dining room, toilets and toilets for the disabled. Located at the intersection of Av. Jose Leal with Jr. Gral. Jose Maria Cordova, the Business Center is located in the commercial heart of the Lince district, a few blocks from Av. Arenales and Av.Javier Prado. Access from any point of the city is easy and fast, which is extremely advantageous for the development of business activities. The area is consolidated and has a wide variety of shops, universities, banks, shopping centers. .
---
Año de Construcción:
2018
---
Pets Allowed

Updated 1956 days
---
Location
Lince, Lima, Lima, Perú.
Rosa Esquerre

+51947371723
resquerre@c21.pe


Customize your financing

Your credit would be:

*Approximate amounts, consult your banking institution for more details.
Do you need more info?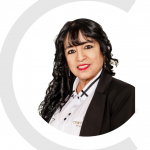 Rosa Esquerre
+51947371723
resquerre@c21.pe